Many adults decide to honor their lifelong desire to play the piano and begin as a rank beginner or want to come back to playing the piano after many years of not touching it.
a
There is no age limit to embarking on this wonderful pastime!
The only thing that matters is one's desire, and one's willingness to devote some regular time to it.
I offer three options for adults in regard to piano lessons and learning to read music:
1.  Open-ended piano lessons: Begin at any time.  $60 per lesson.  Weekly basis.  Piano required.  Regular practicing expected.  Contact me to begin lessons!
2.  A Pint of Piano: 5 one-hour weekly lessons.  A small commitment for a great beginning.  An easy way to take the plunge!  Always renewable.  $300.  Piano required.  Regular practicing expected.  Contact me to begin!
3.  Piano Kindergarten for Grown-Ups! A small-group introductory experience for 4-6 adults.  Described in detail below.
~~~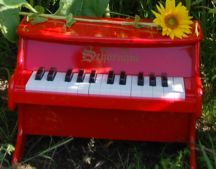 Don't have a piano but you want to learn?
Don't want to practice but you want to play?
Don't want to have another negative piano experience?
What if there was an easy way to take the plunge?
Where you didn't feel pressured or stressed?
Where you could relax and be playful?
Grab your friends and sign up for:
Piano Kindergarten for Grown-Ups!™
……………………….From Dream to Reality:
……Opening the Door to Music for the Adult Beginner!
In this playshop:
You will be guided into setting aside any doubts you may have about learning music, while you gain confidence and understanding through creative and playful music experiences using toy pianos.*
You will leave with an understanding of the basics of music reading and will have the tools to learn simple pieces on your own.
You will have the opportunity to connect with your playful spirit, and enjoy creative explorations with other adults.
I created this playshop (a workshop with a playful attitude) to encourage and allow adults to begin their study of music in a fun and positive small-group setting, and to bring an experience of ~ delight~ to the learning process.
No practicing is expected!
No piano is needed!
Just show up with a genuine desire to learn and a playful attitude!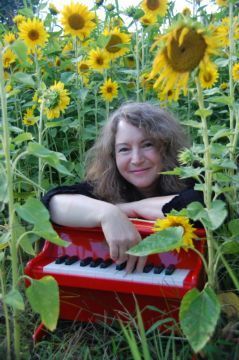 My previous piano experience had been stressful, but I had no doubts or hesitation because you called it a playshop. If I can come play, it takes the fear out of it!
"I learned so much more in this playshop than I did from another teacher in many lessons. The time passed quickly and I looked forward to what came next because of the way you were teaching. I loved your use of photography. Now when I look at other objects I am thinking musically. I see with different eyes. It was a great experience and fun! ——Sherry Burdsall
* Why toy pianos?
One word: their charm. Their size is unintimidating, their sound is bell-like and they are a delight to play! (They have been performed on at Carnegie Hall and many other concert halls around the world, and some composers are actually writing music specifically for them!)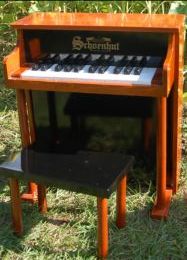 Life must be lived as play.
Plato, Greek philosopher, 427-347 BCE
Save
Save
Save
Save
Save